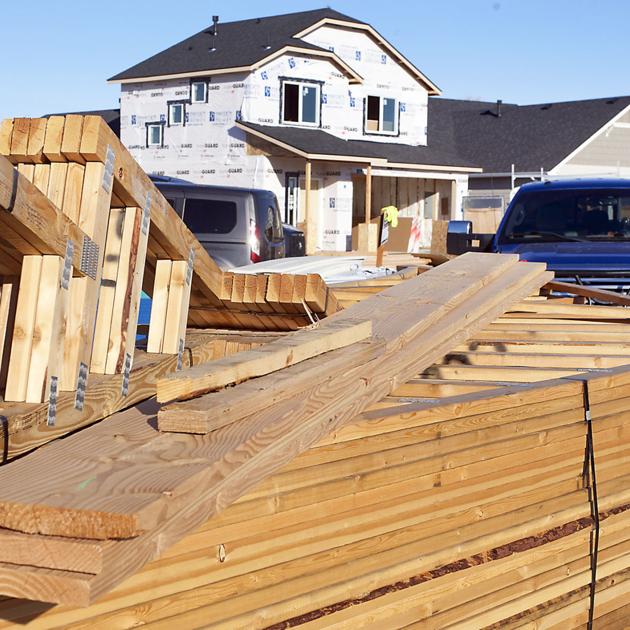 Average home prices in Treasure Valley rose again in May, with the average home price for a home in Ada County rising above $ 500,000 for the first time, according to data Intermountain Multiple Listing Service.
In Ada County, the average price for a single family home was $ 523,250 last month, up about 45.4% from $ 360,000 a year earlier in May 2020.
The average home price in Canyon County was $ 410,000 in May 2021, down from $ 277,018 in May 2020, up 48% year over year.
Compared to April 2021, average home prices in May increased by about $ 42,000 in Ada County and about $ 10,100 in Canyon County.
A variety of factors, including a lack of housing, are driving soaring property prices further, said Mike Pennington, a Boise-based real estate agent.
"They have little to no supply and very high demand, so prices continue to drive north," he said. "And because there is no resale inventory, it puts pressure on builders," he said, to increase the supply of housing. However, this is not happening at a sufficient pace to meet demand for housing in the area and there is no evidence that demand for housing in the area will decline anytime soon, he said.
Expensive building materials like wood also drive list prices up, Pennington said.
"Timber suppliers are having trouble getting the lumber," Pennington said, but the demand for lumber for new homes has remained the same. "This high demand and scarcity of materials keep driving prices up."
Canyon County sold 463 homes last month, about 15% more homes sold in the county than in May 2020. Of the homes sold last month, 292 were existing homes and 171 were newly built. Compared to the previous year, this is an increase in the sale of existing properties by around 8% and the sale of new buildings by 29%.
In Ada County, which has a larger population than Canyon County and more homes, 790 homes were sold in May 2021: 534 existing homes and 256 new homes. However, that is around 6% fewer apartments sold than in May 2020. Sales of existing apartments fell by around 6%, while sales of newly built apartments fell by around 4%.
The length of time a property remains on the market has also decreased in the last month compared to the previous year. Both Ada County and Canyon County homes had been in the market an average of 12 days last month before they were sold. As of May 2020, Ada County homes were on the market an average of 28 days, while Canyon County homes were on the market an average of 33 days.